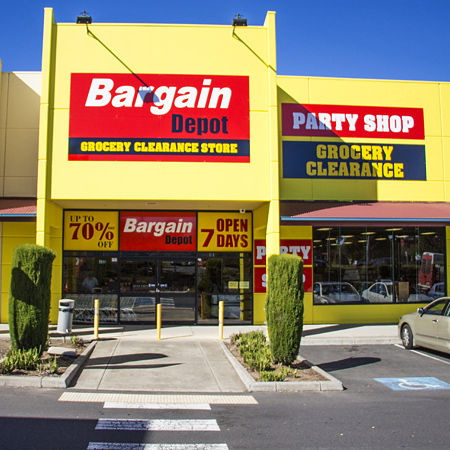 Bargain Depot is one of the biggest branded grocery clearance outlets in Victoria.
Branded groceries, cleaning products, health and beauty products, confectionery and variety goods are all discounted at up to 70% off compared with regular supermarket prices.
There are no weekly specials. Our low prices apply every day until stock is sold out.
Bargain Depot also stocks a huge range of party supplies, including helium balloons, helium gas tank hire, piñatas, party tableware and many disposable paper products.
Bargain Depot also stocks a wide variety of confectionery and drinks from the USA, which are competitively priced.
Bargain Depot is located in
Cranbourne
and
Epping
. Eftpos payment is available.