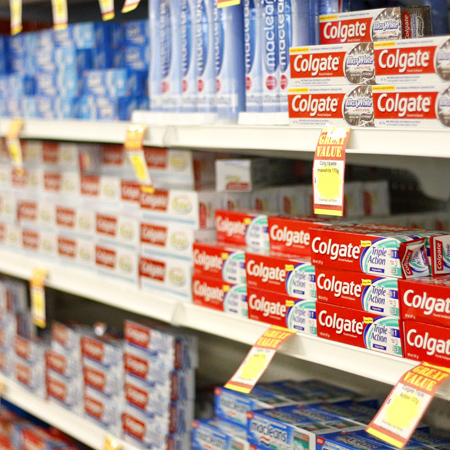 What is the difference between "expired" and "best before"?
"Best before" date indicates that the manufacturer considers that the food's quality is at its best, prior to the date. It is safe to purchase and consume the food after its "best before" date.
"Expiry" or "use by" dates indicate that the food should not be consumed for safety and health reasons after its "expiry" or "use by" date.
Do you sell expired products?

We do not sell expired goods. The law does not allow retailers to sell products that have passed its "expiry" date. Products marked with a "best before" date can still be sold after that date provided that the product is fit for human consumption.


Why are your products so cheap?

Bargain Depot stocks a range of major branded products that are available in supermarkets.
Our prices are low because we source our products from manufacturers and wholesalers who are looking to clear their excess, short-dated, seasonal or end-of-line stock.

Will you always have these products?

As our prices are so low, our stock sells out quickly. This is why we recommend our customers to purchase sooner rather than later. We have new stock arriving weekly, so you can also enjoy other products at low prices!